TForce Logistics Expands e-Commerce Service from Four Canada Induction Points
TForce Logistics announced expansion of dedicated last-mile e-commerce delivery capacity in Canada this Spring with expanded service now available to all major Canadian markets. The most recent expansion of service in Montreal and Victoria follows continued growth from Calgary and within the greater Toronto area. In total, four TForce Logistics induction facilities in Vancouver, Calgary, Toronto, and Montreal now service all of Canada's largest urban centres with guaranteed small parcel shipping speeds.
Serving Montreal Markets with ECommerce Expansion
With the most recent launch of regional e-commerce delivery to several additional Montreal-area communities including Beauport, Bromptonville, Drummondville, Jonquière, Saint-Nicéphore, Sherbrooke, St-Eli-d'Orford, and Trois-Rivières-Ouest, TForce Logistics has continued a pattern of planned monthly expansion rollouts servicing small parcel shippers in 2023.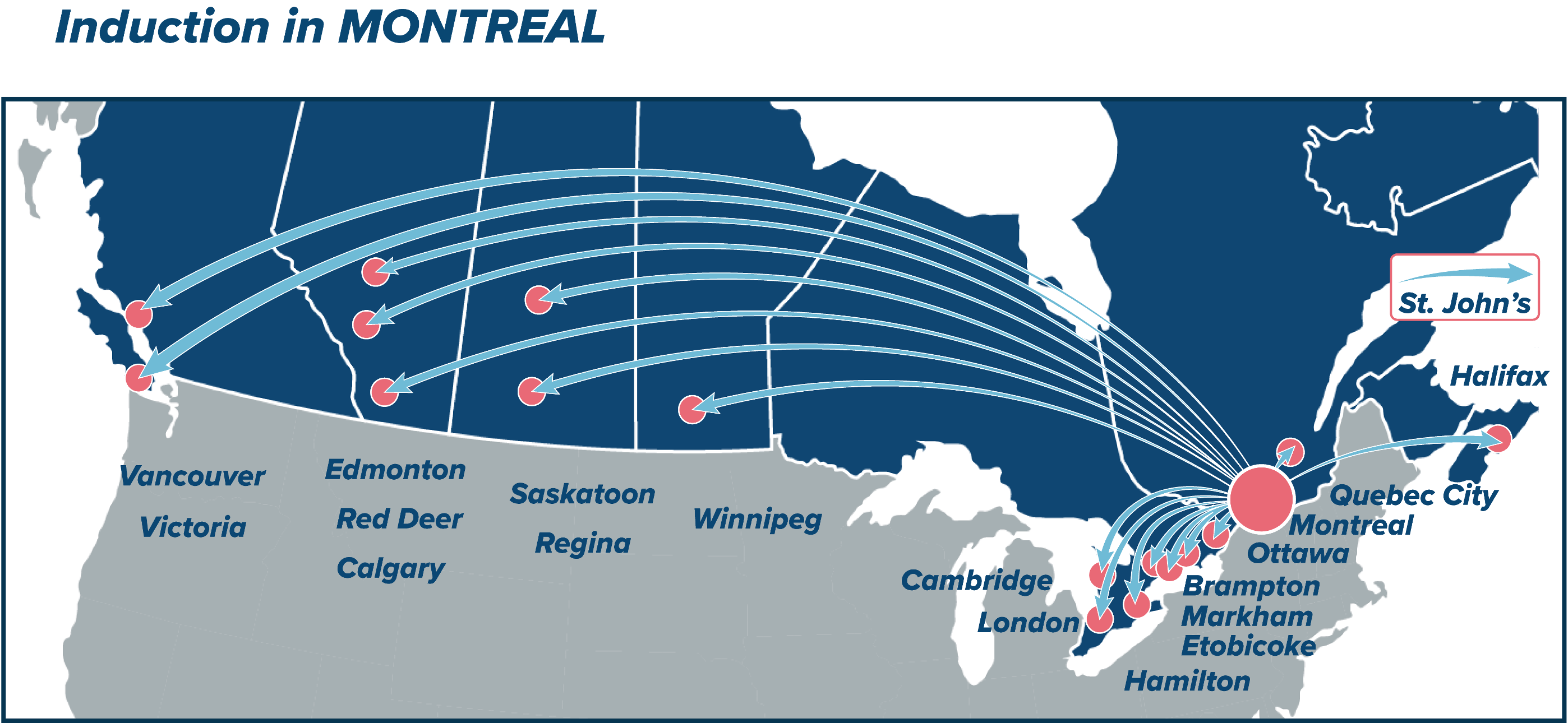 This addition to the logistic provider's regional e-commerce network will create expanded and expedited next-day delivery service for shippers serving the growing population in Québec province and Canada as a whole. "We believe in having a higher number of smaller branch facilities that are closer to the end consumer, increasing speed and lowering costs," said Dean Mills, Vice President, Sales & Marketing, North America, TForce Logistics on the importance of this continued growth in service. "Its a turbulent time in the world of e-commerce parcel delivery, and we plan to continue offering scalability and adaptability backed by a proven track record of strategic growth to our partners this year in response."
Impact of Induction in Toronto Continues
TForce Logistics' current footprint in the greater Toronto metropolitan area is served by a 21,500 square-foot distribution and fulfillment centre in Brampton, a 21,000 square-foot facility in Toronto (Etobicoke) and a 5,000 square-foot facility in Markham as well as a fourth distribution centre in Hamilton added in 2022.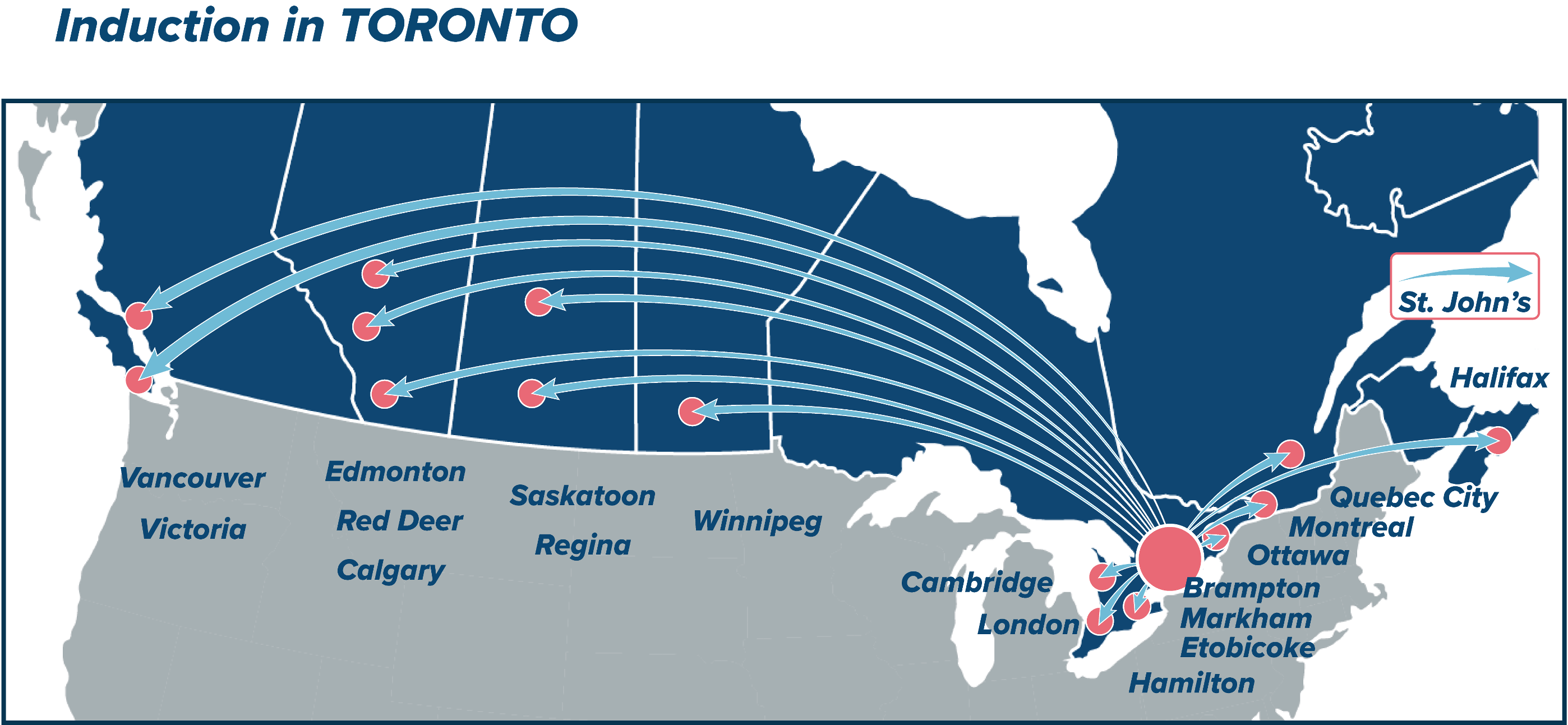 Collectively, the TForce Logistics final-mile operations make upwards of 3.5 million deliveries annually in the GTA. TForce Logistics e-commerce operations has also added capacity to service several Toronto-area communities in recent months with additional expansion planned throughout the remainder of the year. By operating as a regional network, these eCommerce distribution and fulfillment centres can work collectively to accommodate order fulfillment, manage final-mile deliveries and returns, business and manufacturer deliveries, and e-commerce transactions including home deliveries.
Reaching West to East with Induction in Vancouver
Shippers located in or servicing customers from British Columbia can also benefit from recent regional e-commerce network expansion. In Q1 of 2023, TForce Logistics announced expanded service from induction in Vancouver to the communities of Maple Ridge, Pitt Meadows, Port Moody with planned expansions from Victoria to Duncan, Ladysmith, Nanaimo, Parksville, and Qualicum Beach to follow. Operating as a part of the "Western Canada" regional delivery network, the TForce Logistics induction centre in Vancouver supports the company's strategic vision of a true Coast to Coast to Coast delivery network for small parcel shippers across North America.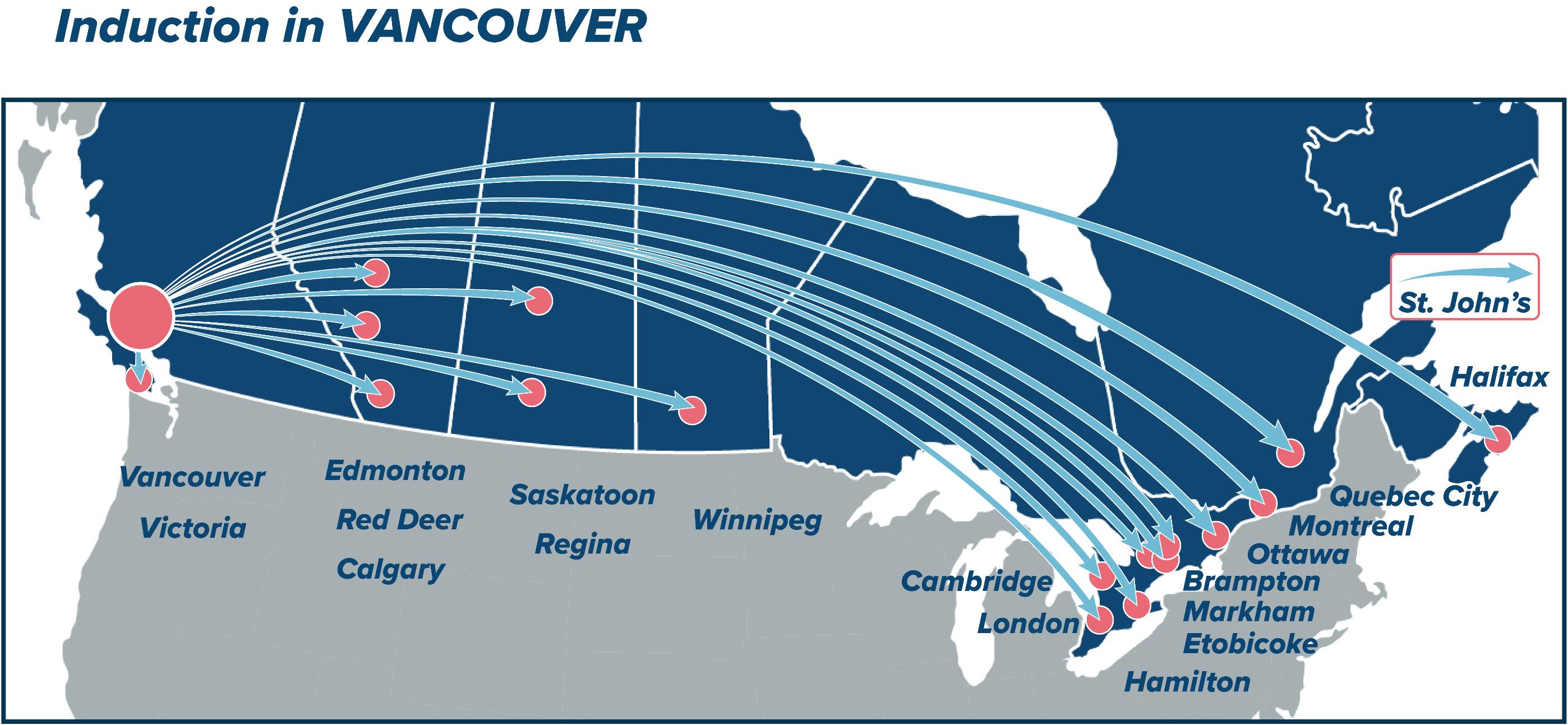 Continued Alberta Capacity with Induction in Calgary
Finally with induction in Calgary, TForce Logistics offers competitive rates and speed for e-commerce shippers from warehouse or store locations direct to customers in this expanding economic center and across all of Canada. Responding this Spring to customer demand generated from the innovative startup scene in Calgary, TForce Logistics has recently added next day delivery service areas from Edmonton to Grande Prairie & Yellowknife and surrounding communities and across the entire North American network as well.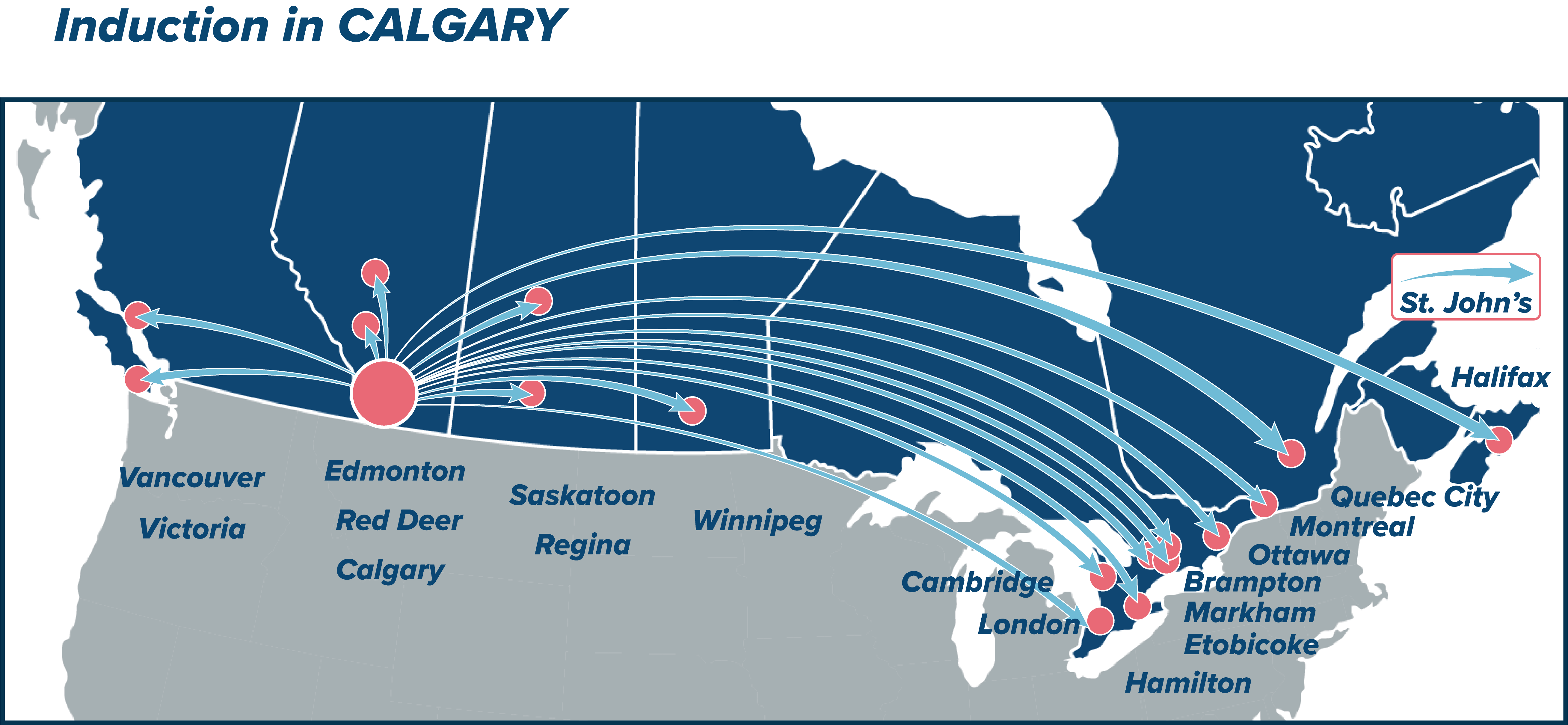 North American Network Strength
In North America, TForce Logistics deploys an integrated network of more than 70 operating facilities, expert resources, leading technologies, and a fleet of more than 6,700 final mile delivery partners and equipment. TForce Logistics' network is purpose-designed for the demands of final mile and e-commerce-generated shipping and covers all the major metropolitan communities in the U.S. and Canada. To learn more about TForce Logistics e-commerce experience and offering visit tforcelogistics.com/service/e-commerce/