Final Mile: Crowdsourcing vs. Traditional Delivery Methods – Which One is Better?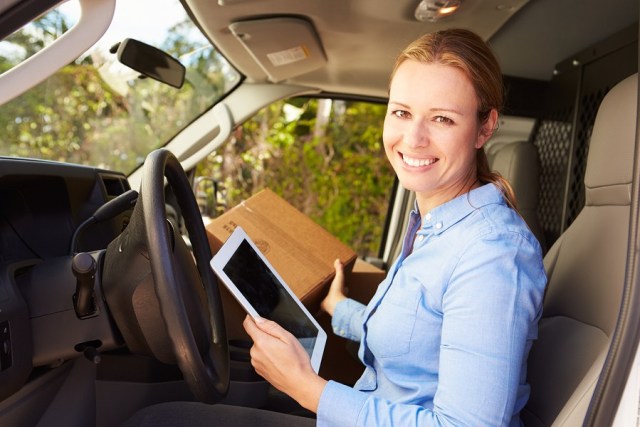 The Final Mile is our specialty here at TForce. We bring goods directly to the end user whether that is a business or consumer. With e-commerce fueling a boom in online buying and the need for same-day shipping, should companies be taking on crowdsourced delivery methods instead of a more traditional approach?
Traditional logistics businesses offer experienced delivery professionals who understand the importance of delivery times, accurate proof of delivery and delivery exception data, customer service and can perform across the threshold deliveries. It takes experience to understand routes, cross-docking, and how to navigate residential roads and parking situations to make successful deliveries to customers. While final mile has proven to be a high-cost part of shipping for big box and direct to consumer businesses alike, it's becoming more and more clear that innovation is necessary and that processes need to change.
Crowdsourcing drivers for last mile delivery is one option to get goods to the consumer in a flooded market or an especially busy holiday season. Amazon has over 100,000 Amazon Flex driver partners who log on to an app much like Uber to make deliveries in their own vehicles. This model reduces volumes handed by more traditional delivery models and potentially gives Amazon a competitive advantage to deliver more parcels less time, and reduced cost.
While the crowdsourcing model can offer advantages in flexibility and scalability, it can be lacking when it comes to dependability and a professional customer experience. Both models offer valuable shipment information when supported by a good technology platform. The key to success in the final mile is the capability to provide a positive customer experience. While the consumer may get shipment visibility from an app that crowdsources drivers, they might be interacting with a new delivery person without much experience. With an easy way to make a buck, how hard could it be to drop off a few small packages? Well, it isn't terribly difficult, but it's all in how it's done. Delivery professionals in our organization are taken through a rigorous onboarding and orientation program and many, before they partner with us, have years of delivery experience under their belt. Many professional drivers prefer to drive their own vehicles whether it is a box truck, pickup, or car, and their earnings are based on factors including vehicle type, service area, and number of successful deliveries and customer experience.
While crowdsourced organizations rely heavily on technology to shorten the learning curve for new drivers, technology is not a complete substitute for on the road experience. Experienced drivers understand routing sequences, short-term construction projects, and how to navigate when GPS fails. Final mile requires the expertise of experienced drivers where the work is knowledge-based. Reliable final mile delivery means happy customers that will come back again and again. For businesses looking to prioritize same-day delivery, TForce has experienced logistics specialists and the fleet to manage a scalable solution.
Source: "NextGen Supply Chain"